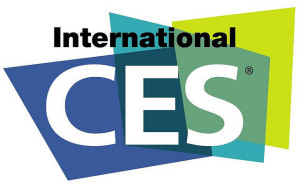 CES stands for the Consumer Electronics Show and it is the biggest show of the year when it comes to the latest in consumer electronics and innovation! The Consumer Electronics Show is held every year in early January at Las Vegas Nevada. It not only brings all of the largest consumer electronics manufacturers to one place, but also some companies you may not have heard of yet.
If you follow tech news throughout the year, then you can most likely predict what will be unveiled during CES. Despite the predictions and rumors, you still managed to be surprised. The two biggest trends this year were wearable technology and TV's.
Wearable technology has absolutely exploded in the industry in the past 2 years. With such pieces like Google Glass and Pebble smartwatches, everyone is trying to get a taste of this "new" market. Companies such as Samsung, Epson, and Razer have also been featured with wearable technology. Check out some of the product links at the end of the article.
TV's and other home entertainment devices are always a wonder to see at CES. This year was no exception. Two devices come to mind out of all others. Vizio's 120 inch, Ultra HD (4K) "Reference" series TVs stole the show being the biggest and most vivid of CES 2014. Samsung brought something else to the game this year, a curved TV. Using bendable LED technology Samsung offers curved screen TV's from 55″ to 110″. They even offer a TV that goes from curved to straight in a matter of seconds.
Check out the links below for more details of these awesome products: