We are excited to announce that OmniSpear has completed development of the Intellicasting Andriod and iPhone mobile app, allowing restaurant franchise owners to efficiently schedule shifts and communicate with the entire staff via. e-mail, text and push notifications. Available for download from Google Play or the App Store.
High-level features include:
Allow employees to view their schedule
Request to pickup vacant shifts
Request time off
Pick up shifts from other employees
Communicate better with management and other employees
Receive email, text, and push notifications
Update your availability
Ability to Release a Shift
View the daily schedule for all employees or view the schedule for just your shifts.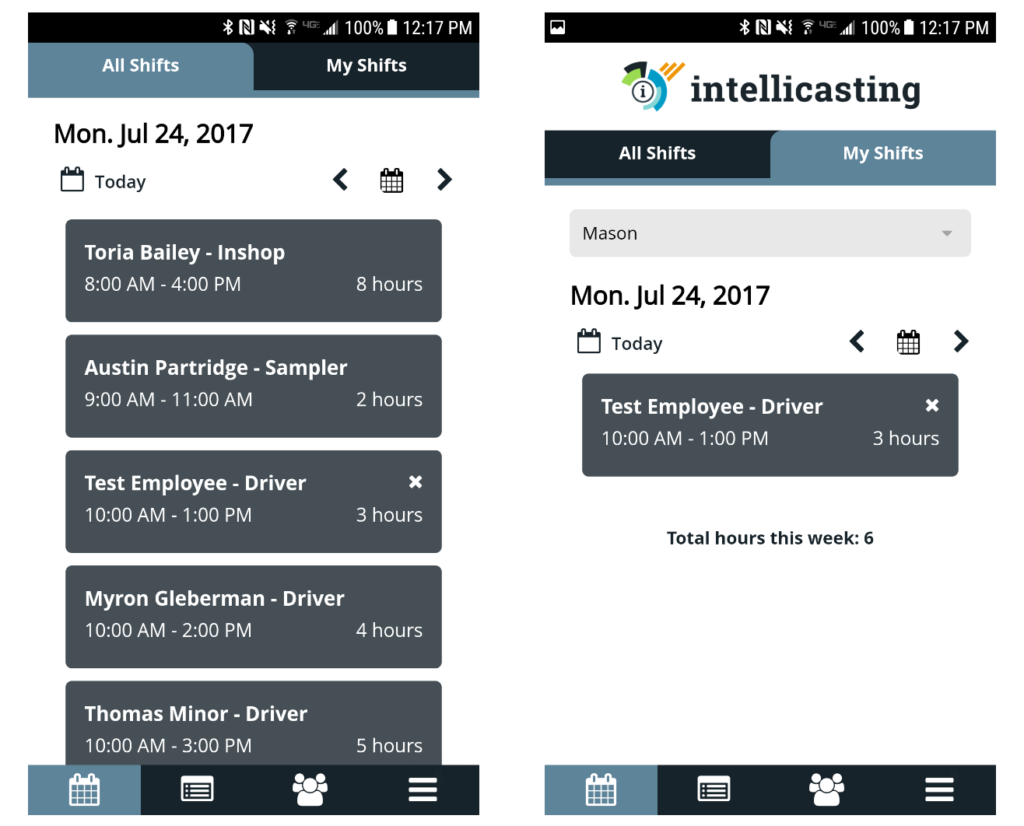 Request to Pickup Vacant Shifts
Select the "+" icon from any vacant shift in orange to notify your management team that you would like to pickup the shift. Managers will review the request and can provide approval.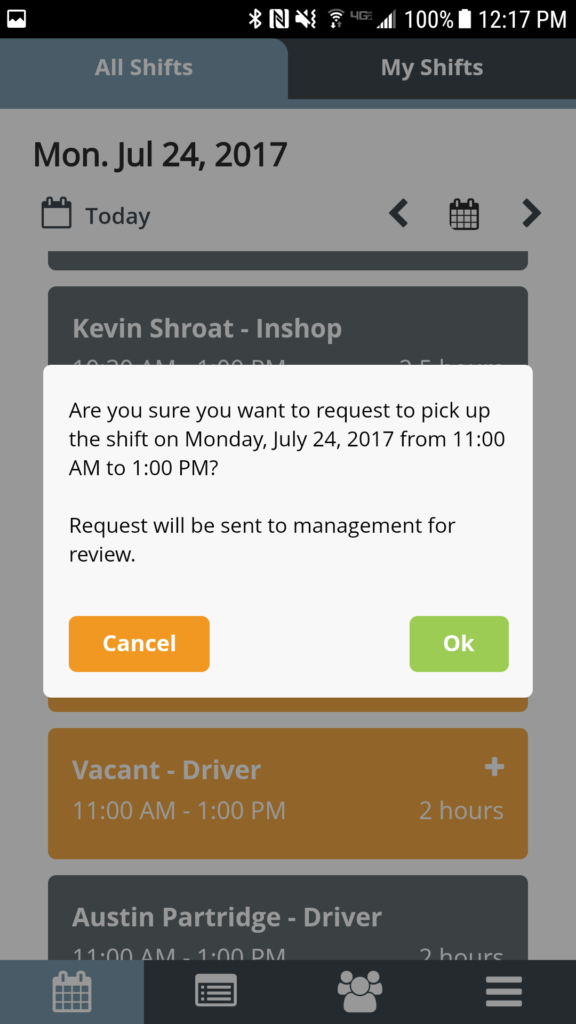 Request to Pickup Vacant Shifts
Select the "x" icon from any of your assigned shifts to release the shift to the shift pickup list. Releasing a shift does not mean that you are approved to take the shift off. It notifies management that you are requesting the shift off and allows for other employees to pick up the shift if they are available. Final approval must be confirmed by management.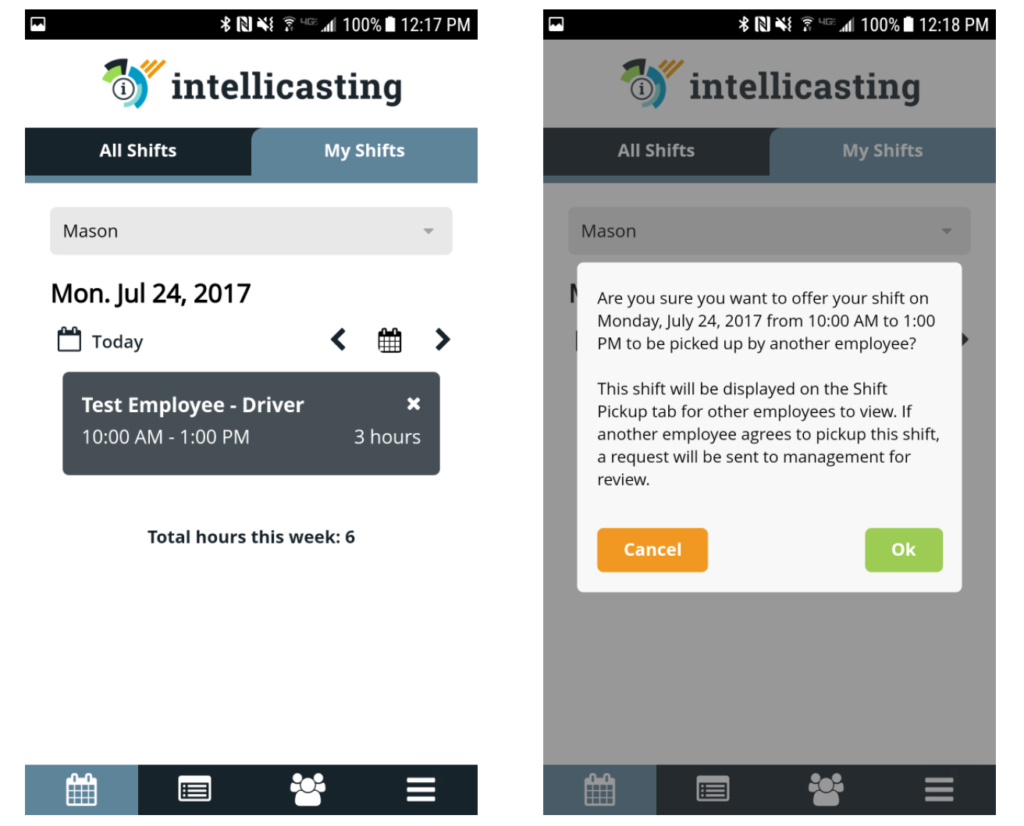 Pick Up Shifts From Other Employees
You can view the Shift Pickup List to view manager requested shifts and employee requested shifts by selecting the "+" icon. Managers can broadcast vacant shifts that they are trying to get covered. You can also pickup shifts from other employees that they are trying to get covered.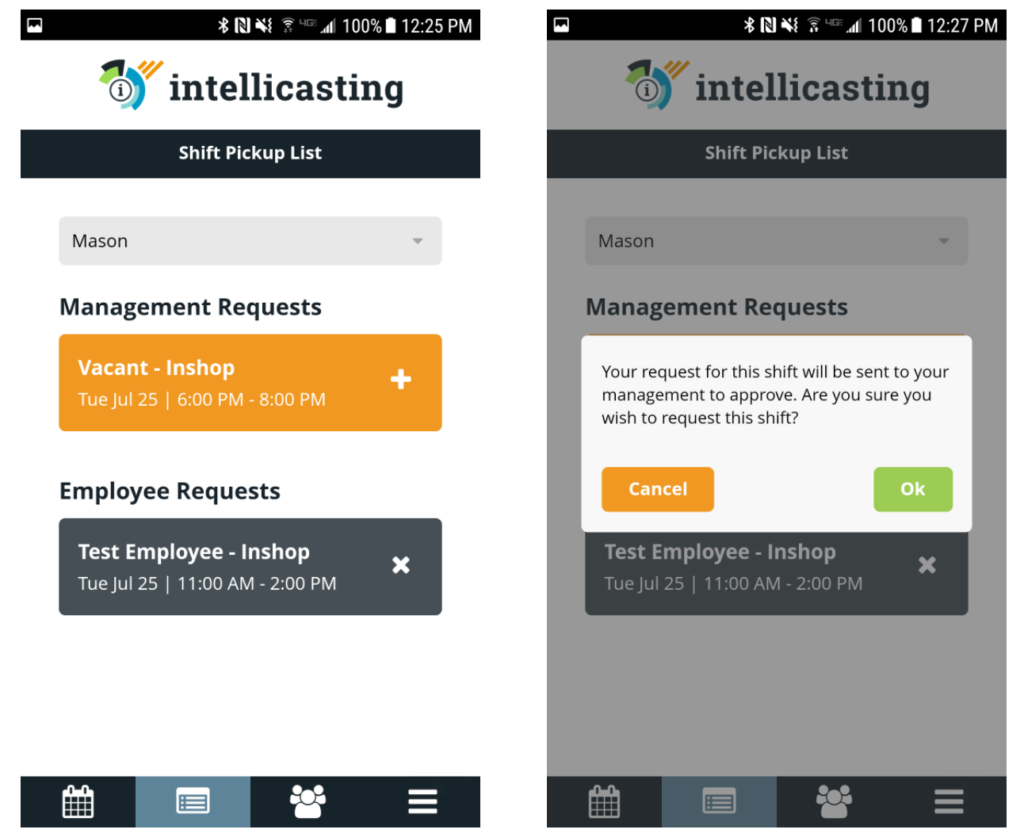 Better Communication
The mobile app now makes it easier than ever to communicate with management and other employees. You can now:
Contact other employees via text, email, or phone directly through the mobile app
You can also set notification preferences and receive reminders via text, email, or push notifications
Update your fixed schedule availability